Just over a year ago I was approached about setting up an exhibition here in Liverpool based on items in my JAWS collection, I was heading to America around the time and the franchise owners had other events to arrange so the idea was put on ice until this year.
Microzine is a hip men's store in heart of Liverpool which also has a London outlet, it was voted the top UK store for gents gadgets and design and has held exhibitions featuring work from the likes of Jamie Reid (Sex Pistols graphic designer) and high profile fashion shows featuring among others Stella McCartney's fashion range.
http://www.microzine.co.uk/index.do
The event lasted a month and ran throughout August 2008 and a limited range of memorabilia was produced to tie in with the event. It was whirlwind of a month but a satisfying one as the event proved to be a huge success and it was amazing how much interest there still is in "the" big fish movie.
Here is a selection of images from the VIP launch night from various sources along with some articles and images of the exhibition itself, I hope you enjoy them.
Microzine's streaming slideshow
http://www.flickr.com/photos/29309095@N03/sets/72157606571532870/show/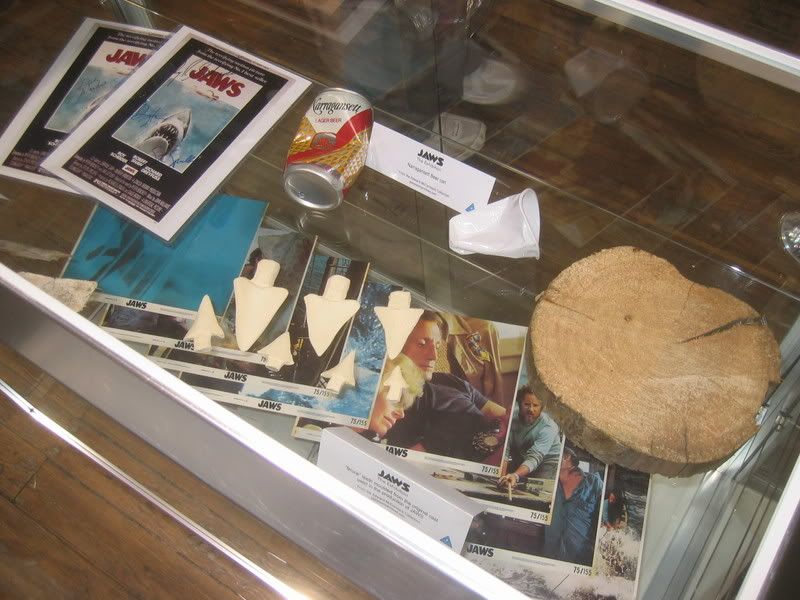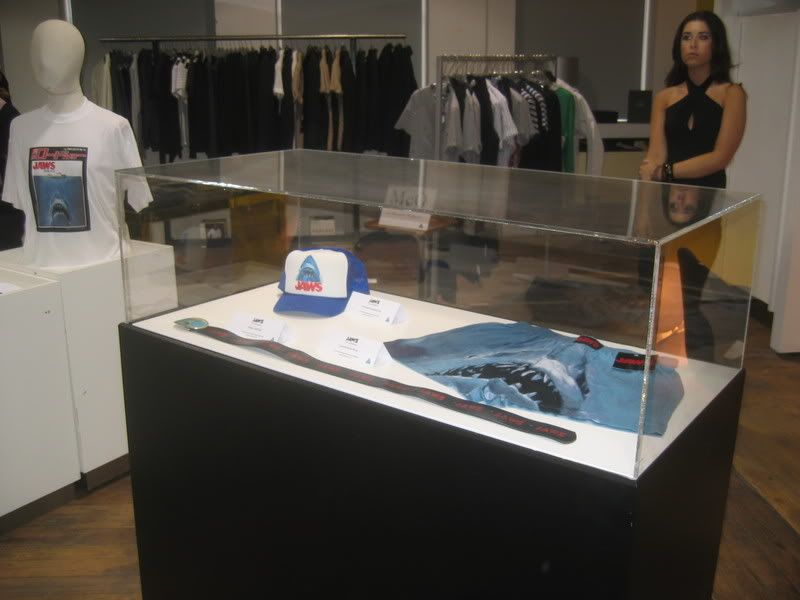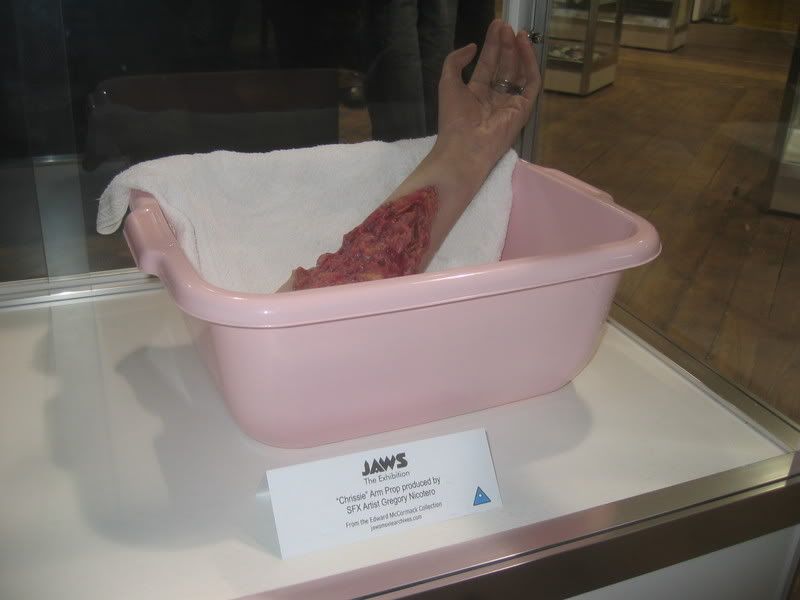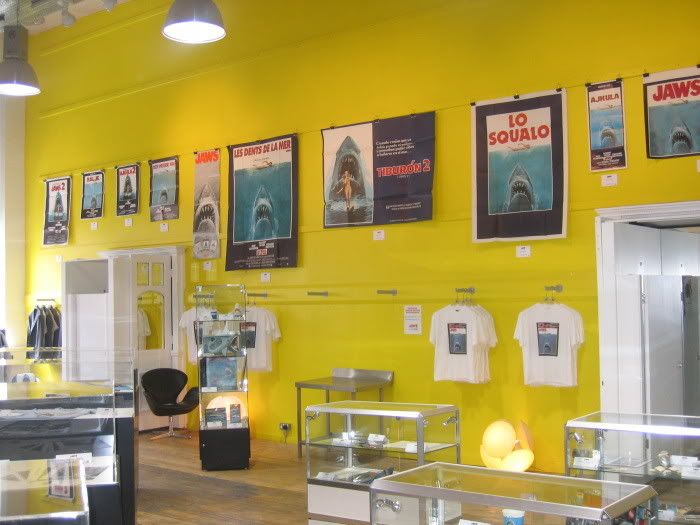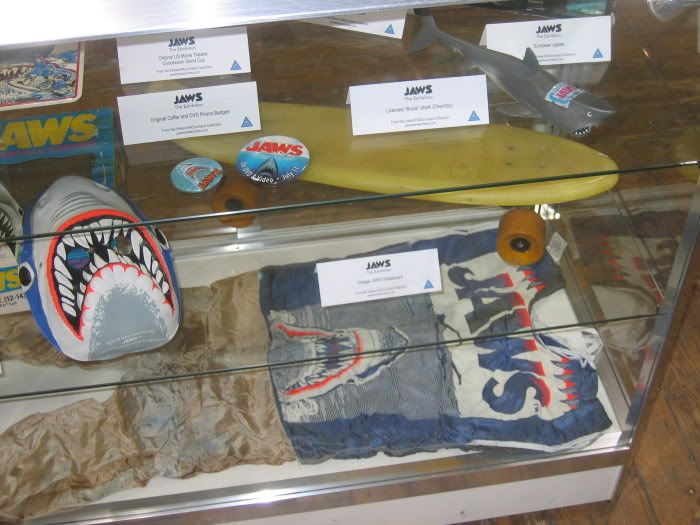 One of the TV items that covered the event
http://news.bbc.co.uk/1/hi/england/7538317.stm
and one of the press items that appeared
http://www.byinvitationonly.merseyblogs.co.uk/2008/08/just-when-you-thought-it-was-s.html
Sadly I couldn't make it to the Vineyard this year but this event more than made up for it and kept me occupied, another great JAWS year.
Ed